This guest post was written by interior design consultant, Bianca Stephans
Feng Shui is an ancient Chinese science concerned with promoting energy and harmony between one's inner self and their environment.
Many Feng Shui principles have been adopted by interior designers to bring beauty, increase positivity and even prosperity into a home.  Each aspect of Feng Shui focuses on the energy created from the selection and placement of furniture as well as design components.
Some may disregard the notion of energy and harmony, but as very nicely explained in an article by Canada's comFree network (appropriately titled The 4 Pillars of Successful Interior Design), energy flow is one of the key principles of interior design. To encourage flow, you should focus on smooth transitions from room to room and optimal placement of furniture mixed with complementary colors and textures.
Don't worry about taking notes yet, we've lined up and laid out these tips and more below in a series of Feng Shui Fun Facts.
Feng Shui Fun Fact 1: Open Up
If you watch any of the ever-popular real-estate reality shows, you often hear people list "open concept layout," as one of their must-haves. People are drawn to homes with open floor plans because the design of the home doesn't block movement from room to room. The idea is not to create a vacant space that nobody wants to be in nor is it to have a space cluttered with too many objects, so find a balance with the items you have in your home.
Feng Shui Fun Fact 2: Find a Focal Point
Upon entering a room your attention is naturally directed to one area known as the focal point. When attempting to create a focal point consider where people enter the room from and start there. The placement of your focal point should be complementary to the room's traffic pattern. The biggest object usually creates an obvious focal point, but mirrors, a collection of photographs or a fireplace can all make appealing reference points.
Feng Shui Fun Fact 3: Let the Furniture Breathe
A key consideration for interior designers is the placement of furniture. Proper furniture placement allows each piece plenty of room to breathe. Furniture should allow a person to see the entrance into that room while not blocking or obstructing windows and doors. Leave plenty of space between furniture to allow movement and energy flow. A neat tip to assist in this effort is to make sure nothing actually touches a wall. Keeping one inch between your furniture and the wall will assist with flow and your paint job!
Feng Shui Fun Fact 4: Continuous Colour and Thoughtful Texture
When you use paint or wallpaper in your home, consider the way the color carries from room to room. For example, if you have an orange kitchen adjoined to a royal blue living room, it will be jarring and uncomfortable. Instead, try to use complimentary colors. One way to promote color flow is to pick one color, like blue (a healing colour), and incorporate it throughout the house in accessories, furniture, art, etc.
Texture is often overlooked in establishing a Feng Shui worthy interior design. The weight and feel of objects influences your overall sense of well being. When interior designers consider principles of Feng Shui, they use texture and pattern to create a unified tactile experience that carries throughout the home. Think warm, think light, think happy through your hand.
Feng Shui Fun Fact 5: Plants in Plain View
Everyone knows about the benefits of indoor plants, mentally, physically and even spiritually, so it's no surprise that they also play a role in Feng Shui. The rule is at least one plant in plain view in every room that you spend time in – meaning reserve fine ferns and flowers for the living room, kitchen and the bedroom.
Feng Shui Fun Fact 6: Cut Corners
Do you remember when sitting in the corner was an acceptable form of punishment? That is because corners are dark places! Okay – it's not that dramatic, but according to Feng Shui enthusiasts, covering up your corners could help to increase the positive energy in your home. A great way to cut out those corners (without creating a circular room!) is by using Fun Fact 5 and placing a plant there. I've also managed to reduce corners in my own house with the addition of corner shelving units, diagonally placed dressers and lamps.
Feng Shui Fun Fact 7: Bedtime Bliss
The last and one of the most important Feng Shui tips is the placement of your bed. Since this is the location where you spend the majority of your time at home, it is crucial to your well-being and energy levels to place it properly. Do not have the foot of your bed facing a doorway. Feng Shui fanatics say that having your feet facing the door as you sleep will constantly drain your energy and it tries to leave the room. So if you're feeling slightly unrested and your bed is facing your bedroom door, you know what to do!
A successfully designed home should promote the flow of energy throughout the house.  Using even a few of the techniques outlined here will drastically improve the energy flow in your home and you may even notice your stress levels decrease or that you're spending more time at home in a well thought and worthy sanctuary.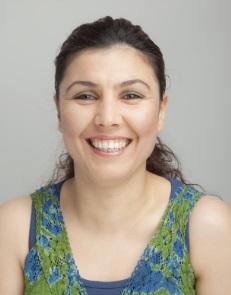 This post was written by interior design consultant Bianca Stephans, of Bianca's Home Design. She has an eye for talent and everything tasteful.
Need Professional Help From a Local Contractor?
Related Posts