This guest post is by Home & Living Space Design Consultant, Alan Mascord
Whether you find yourself with an empty nest, decide that you don't really need that much square footage or just want to simplify your life, you'll find that living large doesn't have to mean living in a huge house.
Moving into a small house plan comes with the sacrifice of getting rid of a lot of your stuff, but this just means that the things you keep serve a greater purpose, you won't have as much to clean and you'll have more cash in your pocket.
The time to start planning how you're going to design your new place isn't when you start to unpack your boxes. Doing so is a recipe for transforming your new house into a storage facility. Instead, start early and set goals.
Before You Downsize
After you figure out what items you want to keep, which you should do before you start packing, figure out if the furniture that you're taking with you actually fits into the new space. There's no point in moving a piece of furniture if it won't fit through the door or takes up an entire room.
Every corner in your new home and everything that you put in it should serve a purpose. This doesn't mean that you have to take on a minimalistic lifestyle, but it does mean thinking twice about packing up that antique buffet that you never use or the wood pallets you keep meaning to upcycle. As you consider the interior design of your small space, go for quality and multipurpose pieces that make a statement while reducing clutter.
Making the Most of a Small House Plan
Multipurpose Rooms
Who says that you can't have a library in your dining room or in a bedroom? Having a room serve more than one purpose helps incorporate what you love in a way that looks charming and unique. Other amalgamations to try include combining a guest room with a craft room, the living room with your art studio or a garage with a home office.
Built-Ins
Furniture takes up space. If you can find a small house plan with clever built-ins, you'll solve many of your storage dilemmas. For example, a built-in banquette (a table with benches) can give you more space in a kitchen because you won't need dining furniture…
A built-in bench along a bay window doubles as seating and storage.
Get creative with your built-ins, too. If your new home has a staircase, don't let the space under it go to waste. Install built-in shelves, drawers or even a small closet that you can use for tablecloths or coats.
Glass Doors
An interior flooded with natural light makes a small house plan feel larger.  Add a glass door that leads outside. Install large picture windows in several rooms of the home. Replace some of the interior doors in a home with glass doors (and add an adjustable curtain for privacy). In the bathroom, replace a shower's surround with glass walls to increase the room's visual size and let in more light.
Go Vertical
The top two feet or so of walls are full of storage space that you may have neglected in the past. Before you go out and find shelving units that reach the ceiling (which may not be a bad idea in some cases), think of other ways to use the space. Use the vertical space in a bathroom, for example, for a series of shelves that hold clean linens and extra toiletry items. In a kitchen, use the space for china and tchotchkes with which you couldn't part.
Remove Walls
Walls can make a small house feel even smaller. Give the space a more open feel by removing a non-load bearing wall, like the wall between a dining room and kitchen to make serving meals simpler. Or, take away the wall between a kitchen and living room so you can entertain guests (and keep them out of your way) as you prepare the food.
Add Functionality
The interior design in a house plan should work for you as your needs and the needs of your family change. For instance, choose a master bathroom that has a separate bathtub and walk-in shower. Make essential items simple to store and reach. Install energy-efficient windows to improve home performance and save on energy costs. Choose materials and finishes that have a timeless look and last decades, like stainless steel or granite. Make rooms simple to transform as kids move out (or back in).
Use Color as a Tool
The colors of your walls can make a small home feel cave-like or bright and open. As you choose the paint for your new home, try to visualize how the color may look in a room. Use paint to make a statement, draw attention or to complete the look of a room. Keep in mind that painting the ceiling can also help achieve the look you want or tie together the colors in a room.
As you move into your cozy new house plan, consider your present and future needs as you design the space. Start with a design goal or a "look" that you want to achieve and work your way from there.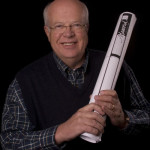 This article was provided by Alan Mascord, owner of Houseplans.co, the online home of Alan Mascord Design Associates' house plan collection. Houseplans.co offers a wide range of home plan designs, in a multitude of sizes and styles, from small cottage house plans to majestic Craftsman-style homes, all at the fraction of the cost of hiring an architect.
Need Professional Help From a Local Contractor?
Related Posts